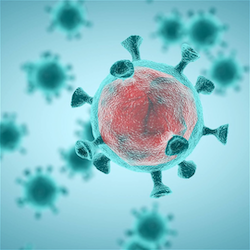 Coronavirus death toll, infections and recoveries 
WHO Coronavirus disease (COVID-19) -Get the latest information from the World Health Organization about coronavirus.
Donald Trump again struggled to reassure a fearful nation on Thursday as it emerged the US now has the highest number of confirmed coronavirus cases in the world. News that America had surpassed virus hotspots China and Italy with 82,404 cases of infection, according to a tracker run by Johns Hopkins University, broke as the president was holding a press conference at the White House.
His instinctive response was to question other countries' statistics. "It's a tribute to the amount of testing that we're doing," Trump told reporters. "We're doing tremendous testing, and I'm sure you're not able to tell what China is testing or not testing. I think that's a little hard."
Trump later spoke to the Chinese president, Xi Jinping, by telephone and had what he described on Twitter as a "very good conversation". The two leaders discussed the coronavirus in "great detail", adding that: "China has been through much & has developed a strong understanding of the Virus. We are working closely together. Much respect!"